Tree Services
Tree Services in Nambucca Heads, Kempsey and Mid North Coast. As the only qualified Arboriculturists between Port Macquarie and Coffs Harbour, Langham's Tree Services are the trusted tree services provider.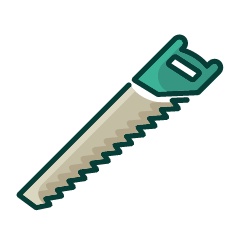 Tree Pruning
Whatever the size of the tree Langham's Tree Services can help with all your tree pruning needs. We assess each tree on an individual basis and make recommendations for the best way forward. We prune to improve the health of your tree while retaining its aesthetic appeal.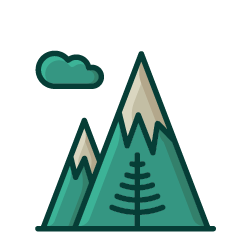 Land Clearing and Fire Breaks
Whether you're a developer or home owner we have the equipment and expertise to undertake land clearing and fire breaks. Clearing of vegetation is performed in accordance with all relevant legislations, codes of practice and standards.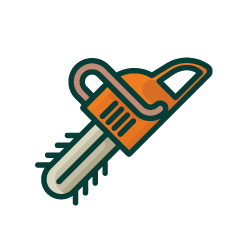 Tree Removal
From small to large problem trees, Langham's Tree Services have the qualifications, equipment and expertise to remove any problem trees. Our climbers, arborists and machine operators have over 40 years combined experience within the local community.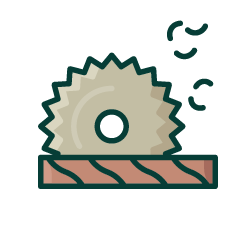 Stump Grinding
Mowing and trimming around an existing tree stump can be painful particularly in peak grass growing season. We can grind to remove the tree stump to below ground level leaving you with a beautiful level lawn ready for backyard cricket matches.
Since 2004, Langham's Tree Services has been the trusted local arboriculturists servicing the Mid North Coast. We pride ourselves on our continued innovation and education to provide the highest quality tree services to our community. Our exceptional communication and quality customer service means we are the trusted and leading tree services provider on the Mid North Coast. 
Schools and Education Providers
Commercial, Government, Schools and other organisations are assured of Langham's Tree Services stringent quality assurance. Our team of arborists, climbers and machine operators have a combined 40 years of experience. We are an approved provider to Local Councils and Government alike ensuring peace of mind. Our systematic approach is safe, quick and coordinated.

Safety
Safety for our team, private residents and members of the general public is our number one priority. Langham's Tree Services participates in mandatory safety audits on a regular basis and continues to meet all requirements. Our entire team hold current first aid certificates ensuring everyones safety. Our Public Liability Insurance covers us for $20 million.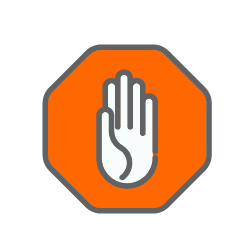 Standards
All work carried out by Langham's Tree Services is to Australian Standards, Codes of Practice, Work Health and Safety.

Equipment
We use state-of-the-art equipment and new technologies to provide every customer a five-star experience. Our team are fully qualified to use all equipment and all equipment is subject to mandatory testing and tagging according to guidelines. Our team ensures safety is maintained when using our equipment to meet our own quality assurances.

Legislation
Langham's Tree Services carries out all work in accordance with relevant legislations and safety codes of practices.
Tree Removal in Action
Removing trees in confined spaces requires coordination, skill and team work. The tops of these trees were removed in South West Rocks recently for the Kempsey Shire Council. Langham's Tree Services offers over 40 years combined experience to the local community.
What can you say about Langham's Tree Services apart from 10 out of 10. Very professional service, price competitive and highly efficient. The only "complaint" one could have that we haven't got more companies like Langham's.
A very big THANK YOU to Langham's and the guys.
Jason and his team from Langham's Tree Services exceeded expectations in their professionalism. The quality of the work was excellent and the tidy up, after cutting down and trimming quite a number of trees, was terrific. I will certainly use Langham's again and highly recommend their services.
Langhams did an awesome job, 10/10 excellent clean up, better than expected, would highly recommend the team. Did a few extras for me that wasn't asked, turned out perfect, considering it was a gully area that needed to be cleared. Now I have the perfect area to plant plants that will suit the area. Again AWESOME JOB guys.
Australian Standards
AS 4373 Pruning of Amenity Trees
Legislation
Work Health and Safety Act 2011
Work Health and Safety Regulations NSW 2011
Rural Fire Service 10/50
Qualifications
Diploma of Arboriculture
First Aid Certificate
Safety
Code of Practice: Amenity Tree Industry – SafeWork NSW
Safety Management Plan
Environmental Plan
Quality Assurance Statement
Safe Work Method Statement
Hazard and Risk Assessment
Let us take care of your trees.
We take care of all tree issues. Tree pruning, tree removal, stump grinding and land clearing. Servicing Kempsey Macleay Valley, Nambucca Heads, Port Macquarie Hastings Valley and Coffs Harbour we are conveniently located on the Mid North Coast.